The World's first bench mounted dot marking system that features an inbuilt 4000 integrated control system.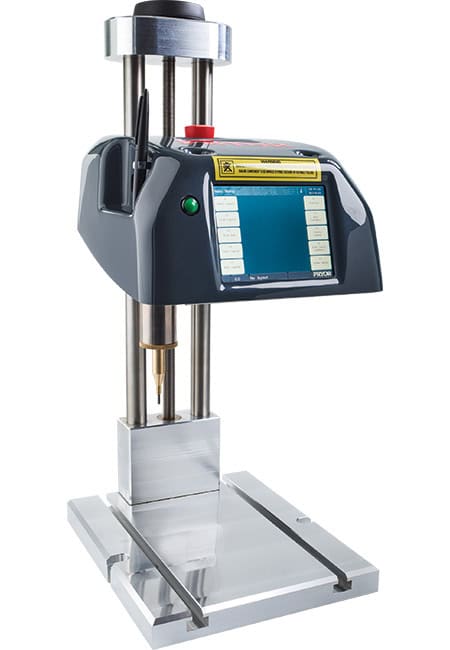 Increase marking speed, accuracy, and traceability – with the powerful, world-first dot marking system to feature Pryor's fully integrated touch screen controls.
The ultimate in efficiency and productivity; the bench mounted Mark Mate aids focus in tightly controlled high volume manufacturing environments, while allowing the flexibility of change, to any of 4000 saved layouts, without interrupting workflow or leaving the bench.

Enquire About Pricing



We'll send your pricing guide.
Mark Mate Touch Key Features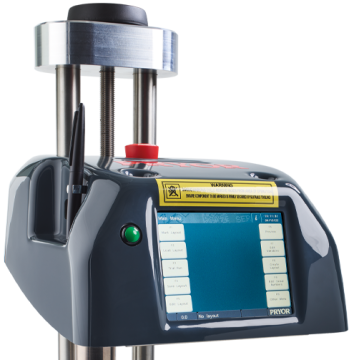 • Intuitive 5.7* TOUCH Screen mounted on marking head
• In-built 4000 integrated control system
• Variable marking speed
• 100mm x 75mm marking area
• 5×7, 7×9 and Varidot marking formats
• Quick loading marking layouts
• 4000 layout memory capacity
Add to Resilient Manufacturing systems with The Mark Mate Touch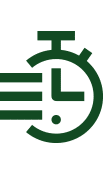 ELIMINATE
DOWNTIME
Guarantee machines and production lines stay online 24/7.
Robust, flexible, and latest- generation hardware maintains performance and is readily available for maintenance.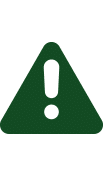 REMOVE OPERATOR
ERROR
Introduce handheld scanners for data input and set up data entry objects with formatted text to cut out the risk of input errors by lucidlurs.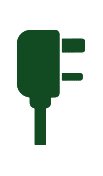 PLUG AND PLAY STRAIGHT OUT OF THE BOX
With inbuilt help guides and an extremely intuitive operator interface, you can be up and running, marking your components within minutes.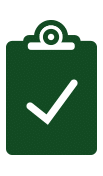 STRENGTHEN
COMPLIANCE
Gain confidence and control in critical tracing. Integrated mark and read systems make data entry and reporting easy, including tracking journeys linked to specific machines.