Automotive Traceability Technology from Pryor Marking
Automotive traceability refers to the process of tracking the history of a vehicle, including its production, ownership, and maintenance records. This information is stored in a database and is linked to the vehicle's unique identifier, such as its Vehicle Identification Number (VIN).
VIN marking technology involves imprinting the VIN onto various parts of a vehicle to ensure that each part can be traced back to the specific vehicle it belongs to. This helps in verifying the authenticity of the parts and reducing the risk of fraud or theft. The VIN marking process is typically done at the manufacturing stage and can be accomplished through various methods, such as laser etching or pin marking.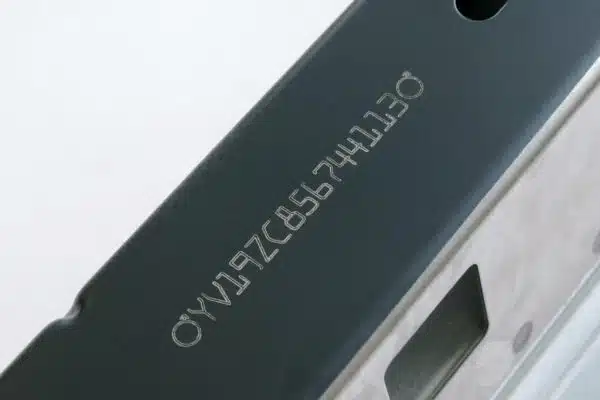 Commitment To Quality
Pryor have become the industry leader in supplying VIN marking systems to Automotive OEMs and are at the cutting edge of implementing bespoke, innovate and high speed marking systems for our customers.
Depending on the OEMs specifications, we're able to adapt and offer a marking system that is suitable for our customer's requirements, cycle time and budget. Most VIN engraving systems take the form of either a completely automated robotic cell, or a manipulator assisted system, which is docked and clamped on to the vehicle body.
Click on the links below for more information!