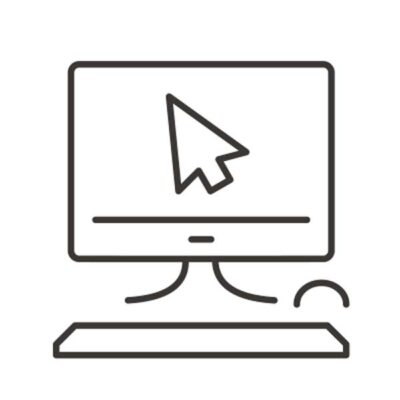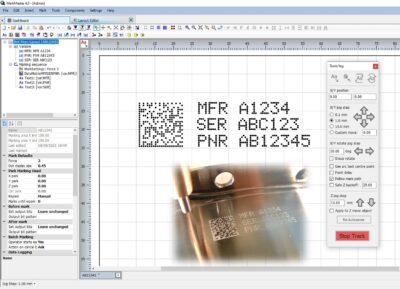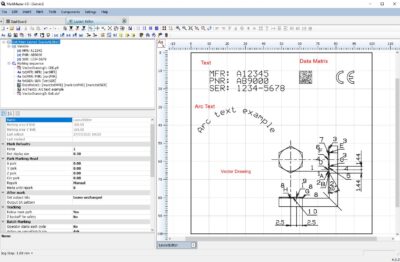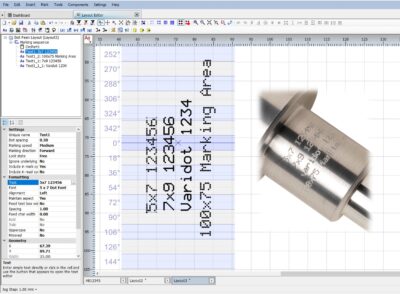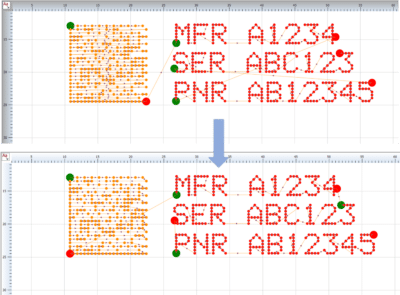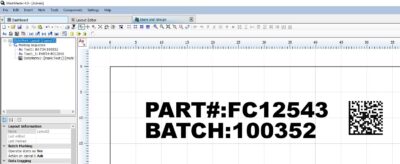 MarkMaster Basic
MarkMaster Basic is the entry level marking layout editor for all PC controlled machines.
The software supports the full range of Pryor's marking systems.
Extensive range of user friendly design tools for the highest quality part marks.
Simply select your product in the configuration screen and start taking advantage of the extensive MarkMaster Basic feature set.
User friendly single interface for layout design and marking.
Standard Features
Applications
Standard Features
Extensive time/date, shift coding combinations
Drag and Drop preview
Tool path preview with individual vector visualisation
Marks all Windows TrueType Fonts
Extensive library of high-speed dot and vector fonts
Graphical Shape tools
HPGL/DXF CAD file and BMP/JPEG bitmap file importer for logo marking
Highly configurable serial numbering features
Multi-Object editing and live mark outlining on the part
1D / 2D barcodes – advanced cell fill control to mark extremely small data matrix/QR codes
DoD IUID data formatting tools to ensure compliance with MIL-130-STD
VB.Net and C# scripting for custom data formatting or machine control during cycle
Automatic Z axis control for marking varied height parts
Programmable user prompts with barcode scanner interface
Advanced Database connectivity – Query marking data from and write back to a wide range of databases, file formats or ERP / MES systems
Off-line layout programming
Multi-lingual
Extensive Material Settings Library
Advanced Mark Settings test tools
Applications
All marking applications where a PC can be used alongside the marking equipment
All portable, benchtop and integration machines
Laser, Dot Peen, Scribe, Electrochemcial Etching and Inkjet
2D Data Matrix and QR Code marking
Serial number marking
Rotary / circumferential axis control for marking around cylindrical parts
Integrating with data management systems for error free part marking
High quality decorative / logo marking / brand enhancement