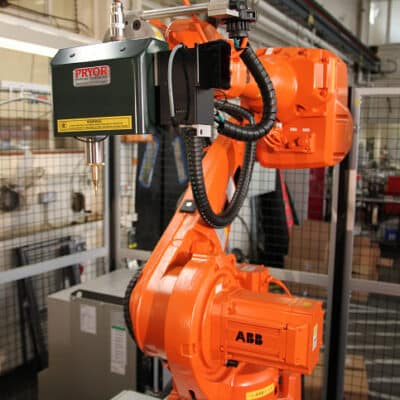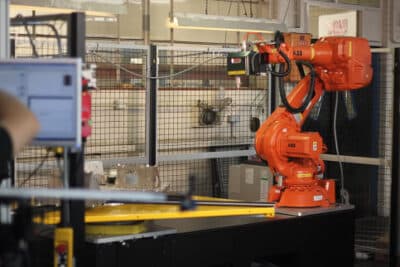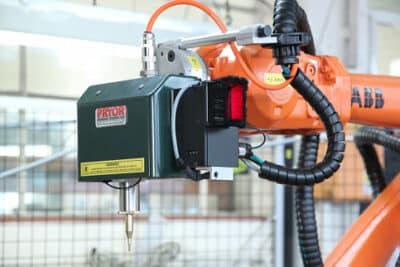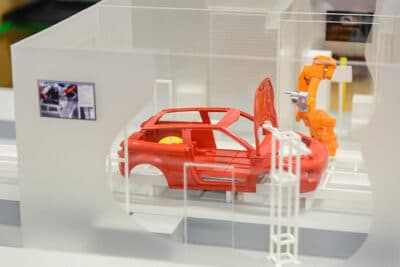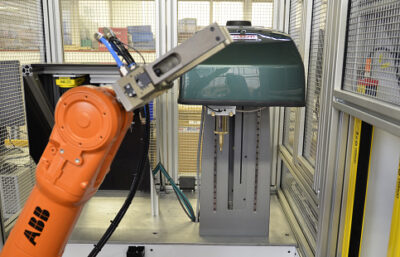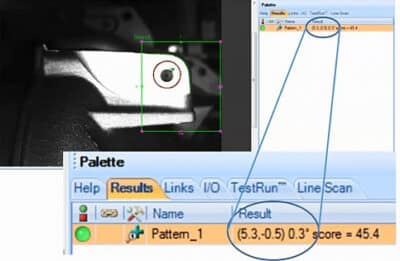 Robotic Marking Cell
Pryor is able to offer any required configuration of robotic marking with experience in all of the following:
Automatically presenting components to a marking station
Mounting marking systems on a robot end effector to mark virtually any component in any location
Integration to a production line
---
To find out more about our range of Aerospace marking solutions, click here.
Features
Video
Technical Data
Features
Robot moves can be programmed directly from windows interface without the need for PLC programming or robotics expertise
Vision systems used to automatically identify components to be marked and trigger correct robot moves and marking sequence
Vision systems used to automatically locate marks at offset distances from physical features
Marking sequence can be triggered manually, or automatically from a variety of inputs, including sensing presence of component, barcode scan, RFID tag
Eliminates operator error with automatic selection of mark sequence and verification of mark
Video
Technical Data
Systems configurable with most common third party 6 axis robots, depending on required reach and maneuvers of application.
Marking system end effectors designed to suit application.