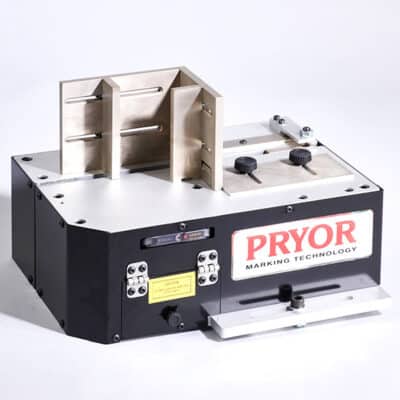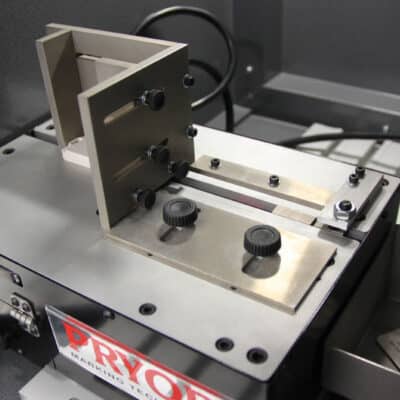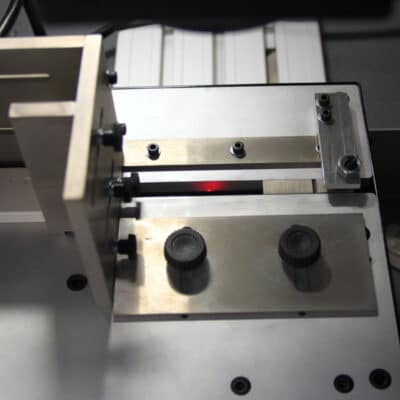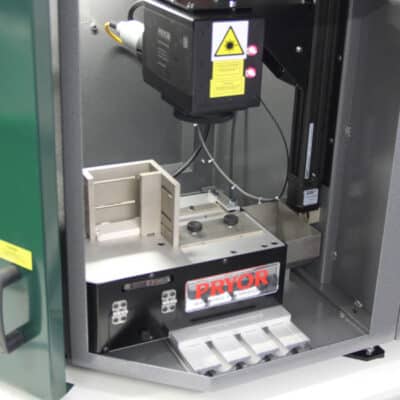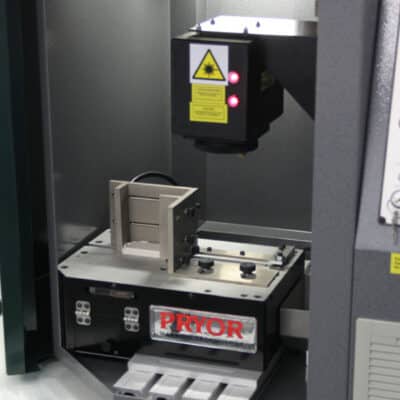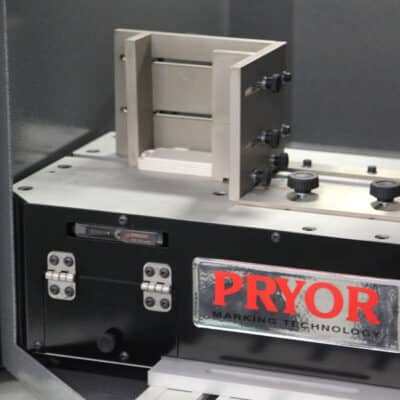 Adjustable Electric Label Feed for Laser
Pryor's automatic label feed is for use with a Cabinet Laser for metal or plastic label marking. The system removes the need to purchase pre-printed labels by enabling the user to configure a unique, fully customisable layout for different products or brands. The automatic label feed allows the user to easily load a supply of plain metal labels into the fixture and leave the laser marking, to permanently engrave a series of Data Matrix Codes or Serial Numbers. Watch our video to see metal label marking in action.
Avoid Duplicate Serial Numbers
The Pryor Cabinet Laser can be used for permanent laser marking of unique part identifiers and Data Matrix codes. The software can automatically check within its own, or extrernal data sources for duplicate information, ensuring that no 2 labels can be marked with the same data. Operators are able to import a database of serial numbers or use Pryor Software for unique serial number marking.
Laser Marking Machine
The Pryor Cabinet Laser is a bench mounted laser engraving machine. Laser engraving, otherwise known as laser etching or laser marking, offers a non-contact form of permanent marking. It is the fastest and most versatile marking system and is therefore suitable to high volume and high variety output. Laser engraving provides excellent precision on a wide range of materials.
Pryor also provide automatic label feeds for Dot Peen marking machines.
Features
Easily configurable for different sizes of label
Avoid duplicate serial numbers
Data matrix laser marking
Eliminates the need to purchase pre-printed labels
Configure a unique, fully customisable layout
Product or brand specific labels
Import serial numbers from an external database
Use Pryor software to generate unique serial numbers and data matrix codes
Video