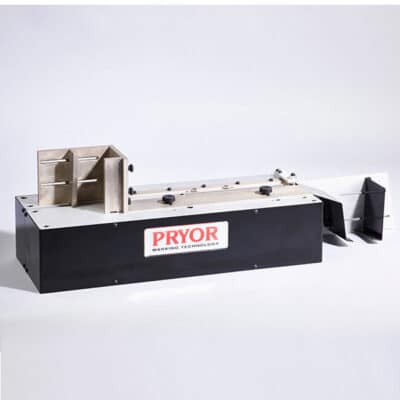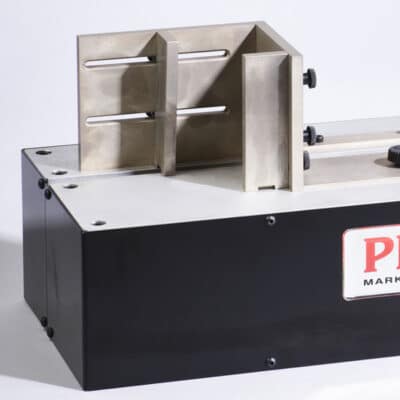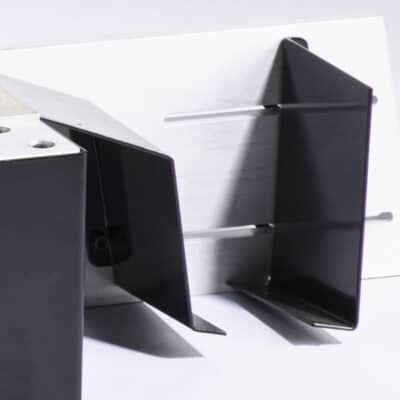 Adjustable Electric Label Feed
Pryor's automatic label feed is for use with bench mounted Dot Peen systems for metal or plastic label marking. The system removes the need to purchase pre-printed labels by enabling the user to configure a unique, fully customisable layout for different products or brands. The automatic label feed allows the user to easily load a supply of plain metal labels into the fixture and leave the laser marking, to permanently engrave a series of Data Matrix Codes or Serial Numbers. Watch our video to see metal label marking in action.
Avoid duplicate serial numbers and semi-automate your part marking process.
Technical Data
Function: Automatic batch feeding of labels from adjustable hopper for dot marking
Label size:
Minimum – 23mm × 25mm
Maximum – 110mm × 75mm
Thickness:
Minimum – 0.8mm
Maximum – 3.0mm
Conditions: Labels should be flat, free from burrs and not have plastic film layer