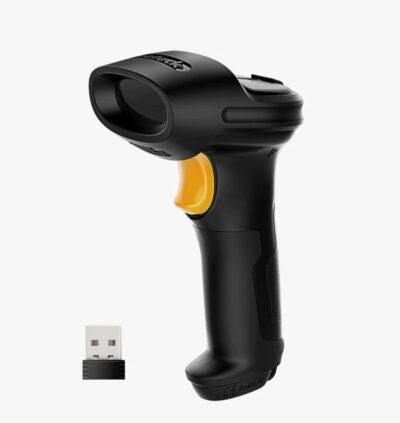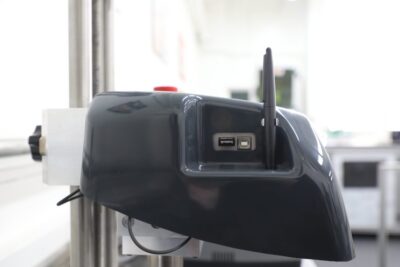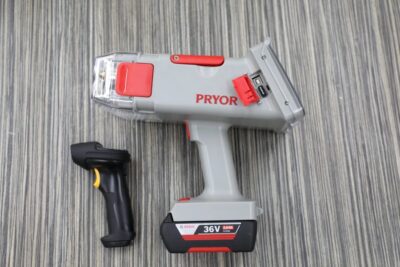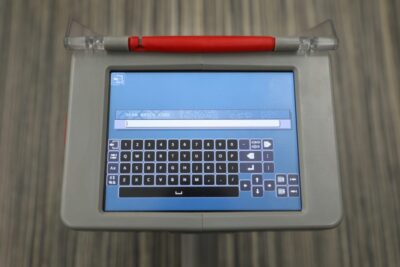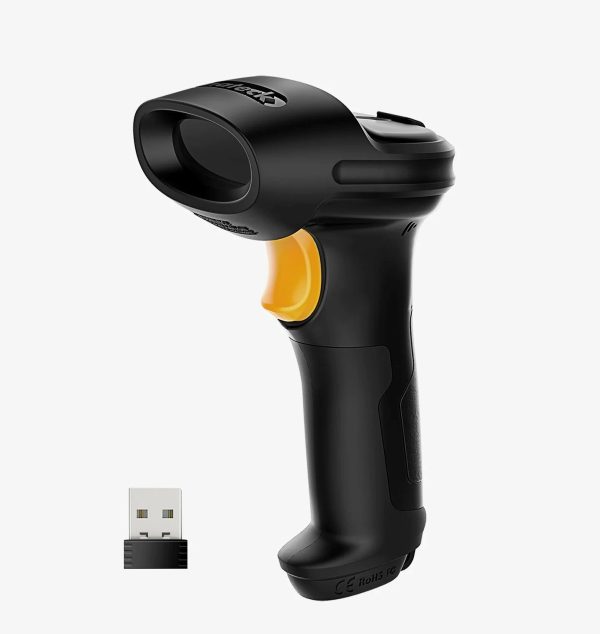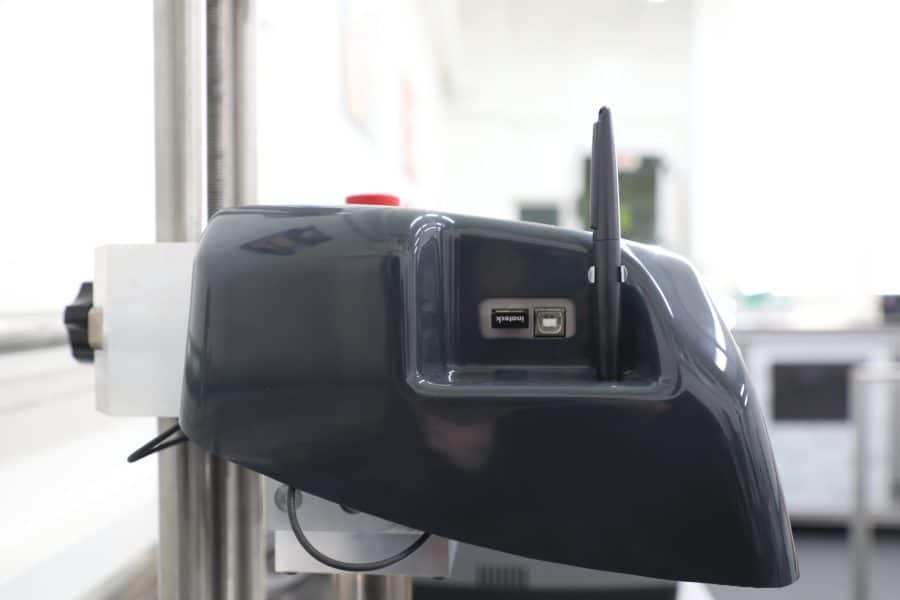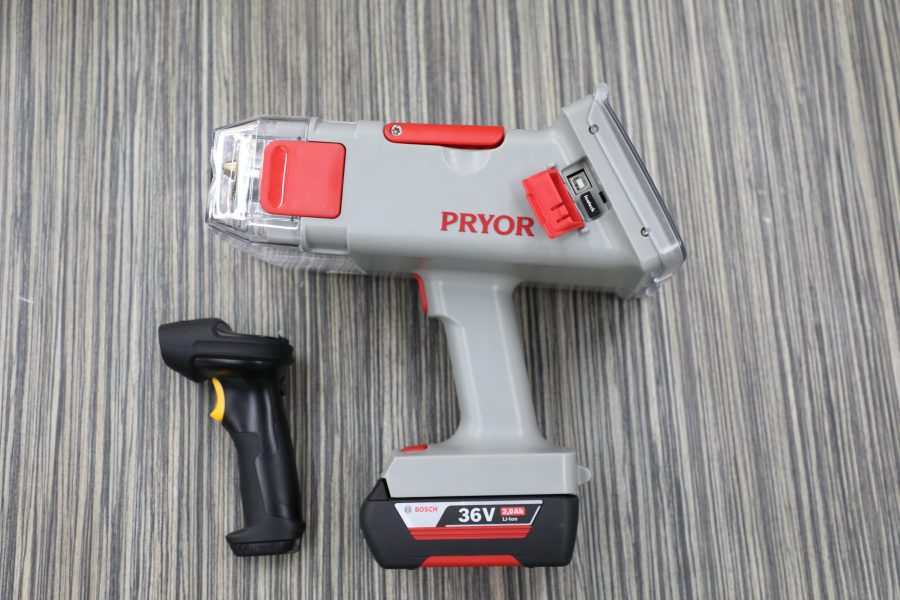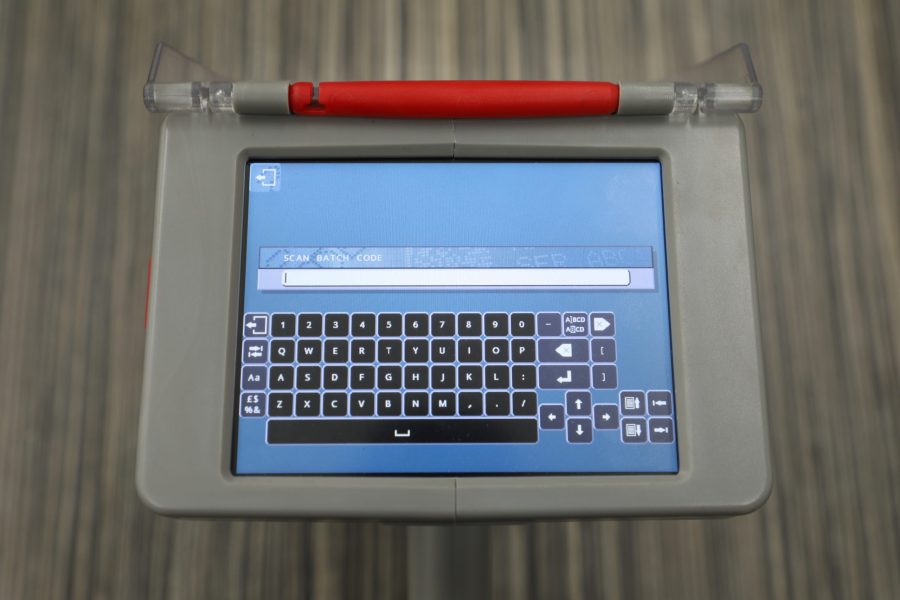 Wireless Barcode Reader
This wireless barcode reader can easily be implemented in any line of production when paired via USB connection with our P60-30 or MarkMate Touch. Simply insert the USB pen  provided in the port on the side of the machines, and you are ready to go.
Features
Ready for use when the 2.4GHz USB adapter is connected. No driver needed. Compatible with Windows, Mac OS, Linux, Raspberry Pi, Android (with OTG) and etc.

Accurately recognise different 1D barcodes. Capable of scanning and uploading blurry, broken or other irregular barcodes. Superior decoding ability supports application under various occasions.

Wireless connection distance reaches 35m, which perfectly satisfies needs for supermarkets, warehouses and other large-space working environment. Once fully charged, the battery will last 15 days with little interruption, which can greatly improve your work efficiency.

Internal units are consolidated with high intensity. And the major components are covered with shockproof TPU material to give the scanner 360° protection. The scanner can function normally even after falls from as high as 1.8m to concrete floor.

Offers more customised functions, including auto scanning, hiding characters, adding prefix/suffix, and adjusting volumes. Thoughtfully caters to your different needs.